3.7V Cylindrical lithium battery product model 18650,3350mAh
Product Detail
Make an inquiry
Product Tags
.Voltage of single cell: 3.7V
.Nominal voltage after battery pack combination: 3.7V
.Capacity of single battery: 3.35ah
.Battery combination mode: 1 string 1 parallel
.Voltage range of battery after combination:3.0V~4.2v
.Battery capacity after combination: 3.35ah
.Battery pack power: 12.39W
.Battery pack size: 20*20*69mm
.Maximum discharge current: < 3.35A
.Instantaneous discharge current: 6.7a-10.05a
.Maximum charging current: 0.2-0.5c
.Charging and discharging times: > 500 times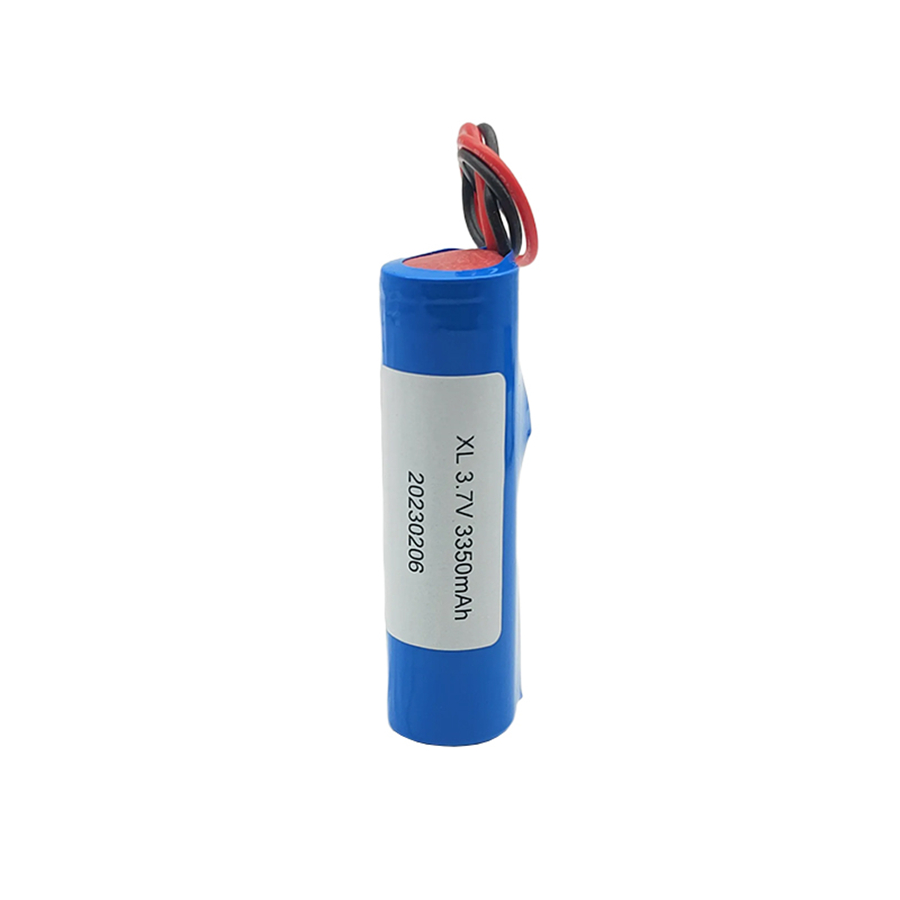 3.7V Cylindrical lithium battery
Meet the relevant national standards and requirements for batteries.
All finished battery products are calibrated and tested before delivery. They can be used directly and normally.
18650 batteries have 1500mAh, 2200mAh, 2600mAh, 3000mAh, 3350mAh, 3500mAh and so on. These are very common capacities. When we choose, we can choose according to the needs of our products and the characteristics of our products.
These batteries also support combinations. 1-13 series/parallel is what we are good at making. We can add special functions to these battery packs: such as high temperature, low temperature, communication, power monitoring, etc. We are good at making these special batteries.
Our battery can be equipped with a protection board. The function of the protection board can protect the battery from overcharge, overdischarge, short circuit, etc. It is used to protect the battery from disasters in emergencies, so as to protect the safety of products using the battery.
If you have any questions you need to help solve when choosing a lithium battery, please feel free to consult us, and we will reply you with the best solution as quickly as possible. Let us grow together in the industry.
---
Next:
3.7V Cylindrical lithium battery, 18500 1600mAh 3.7V Foldable electric mosquito swatter battery
---