7.4V Cylindrical lithium battery, 18650 2200mAh
Product Detail
Make an inquiry
Product Tags
.Voltage of single cell: 3.7V
.Nominal voltage after battery pack combination: 7.4V
.Capacity of single battery: 2.2ah
.Battery combination mode: 2 string 1 parallel
.Voltage range of battery after combination:5.0~8.4V
.Battery capacity after combination: 2.2ah
.Battery pack power: 16.28w
.Battery pack size: 20* 39 * 67mm
.Maximum discharge current: < 2.2A
. Instantaneous discharge current: 4.4A~6.6A
.Maximum charging current: 0.2-0.5c
.Charging and discharging times: > 500 times
 7.4V cylindrical lithium battery
.Meet the relevant national standards and requirements for batteries
.All finished battery products are calibrated and tested before delivery. They can be used directly and normally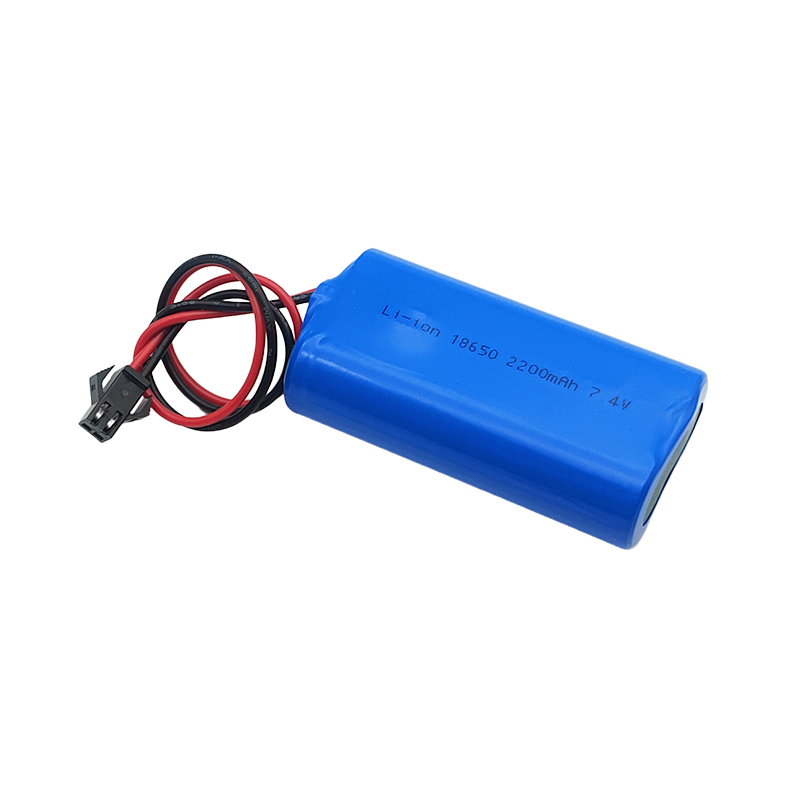 Primary Competitive Advantages:
Product Features;Prompt Delivery;Quality Approvals;Reputation;Service;Small Orders Accepted;Origin;Distributorships Offered;Experienced Staff;Product Performance;Green Product;Guarantee/Warranty;International Approvals;Military Specifications;Packaging;Price
1. Technology-With more than 20 years of battery manufacturing and automatic production line, xuanli can guarantee our products better products.
2. R&D-Experienced R&D team with over 20 engineers for supporting ODM requirements
3. Safety-Various tests are done at XUANLI to ensure the safety of our products for our customers.
4. Certificates-ISO、UL,CB,KC certificated.
5. Service-XUANLI has a professional sales team to provide professional project solutions and after-sale services.
Cells production process:
First from raw materials drying- mixing- coating -electrode drying- calendaring -cutting- punching- stacking- tab welding- short circuit checking- pre packing -electrolyte injection -pre formation- degassing gas -bag cutting -folding- code printing- formation -aging- finished products
---
---