25.2V Cylindrical lithium battery, 18650 6600mAh 25.2V
Product Detail
Make an inquiry
Product Tags
Single battery model: 18650
·Single battery voltage: 3.6V
·The nominal voltage of the battery pack after assembly: 25.2V
·Single battery capacity: 3300mAh
·Battery combination: 7 series 2 parallel
·Battery voltage range after combination: 17.5-29.4V
·Battery capacity after combination: 6600mAh
· Battery pack power: 166.32Wh
·Battery pack size: 39*67*130mm
·Maximum discharge current: <7A
·Instantaneous discharge current: 14-21A
·Maximum charging current: 0.2-0.5C
·Charging and discharging time:> 500 times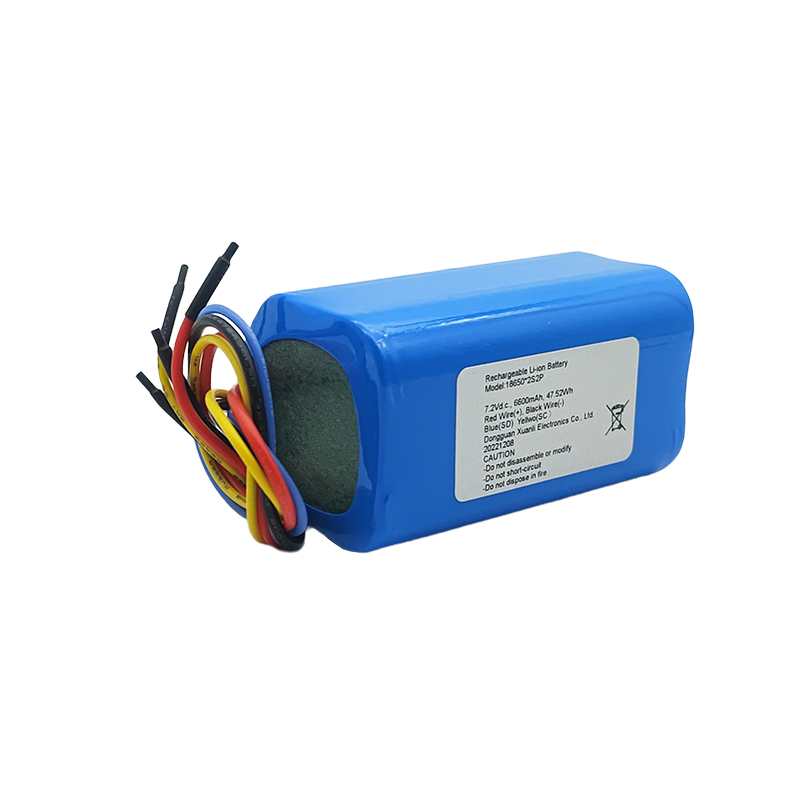 Xuanli electronic Co.,ltd is an experienced manufacturer of batteries specialized in smart battery packs,18650 lithium batteries,polymer lithium batteries,lithium iron phosphate batteries,power batteries,battery charges and various special batteries.
We welcome OEM and ODM orders and we sincerely hope to work with you hand in hand to creat a prosperous future.
Our main products are excellent rechargeable Li-ion batteries,LifePO4 batteries,Li-PO batteries and Ni-MH batteries.Which are used widely in AGV、robots、medical devices、communication energy storage、home reserve power supply,R/C models、unmanned aerial vehicles/drones、wireless electronics products,personal care products、electric scooter and vehicles、solar energy storage system、lighting,etc.
Battery capacity test cabinet;overcharge tester;short circuit tester
vibration testing machine;roller testing machine;internal resistance detector
constant temperature and humidity chamber;salt spray test machine
Do not disassemble, dispose in fire, heat or short circuit
Do not insert batteries with the (+) and (-) reversed
Do not mix fresh batteries with used batteries
Do not submerge the battery in water
---
---