3.7V Cylindrical lithium battery,18650 2600mAh
Product Detail
Make an inquiry
Product Tags
· Single battery voltage: 3.7V
· Nominal voltage after the battery pack is assembled: 3.7V
· Single battery capacity: 2.6Ah
· Battery combination: 1 string and 1 parallel
· Battery voltage range after combination: 3.0V~4.2V
· Battery capacity after combination: 2.6AH
· Battery pack power: 9.62W
· Battery pack size: 18.5*20*70mm
· Maximum discharge current: <5.2A
· Instantaneous discharge current: 7.8A
· Maximum charging current: 0.2-0.5C
· Charge and discharge times: >500 times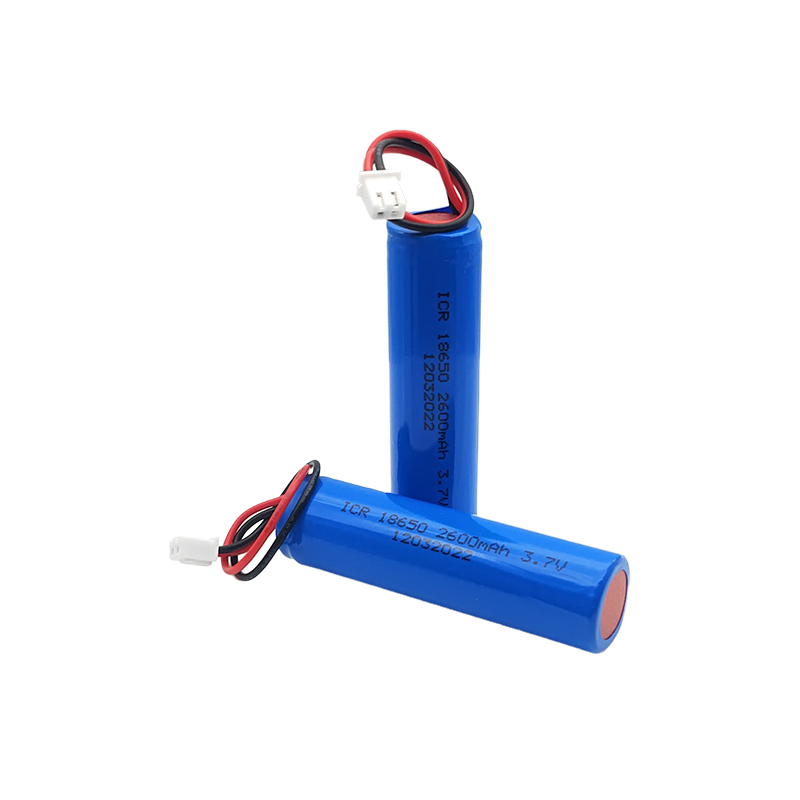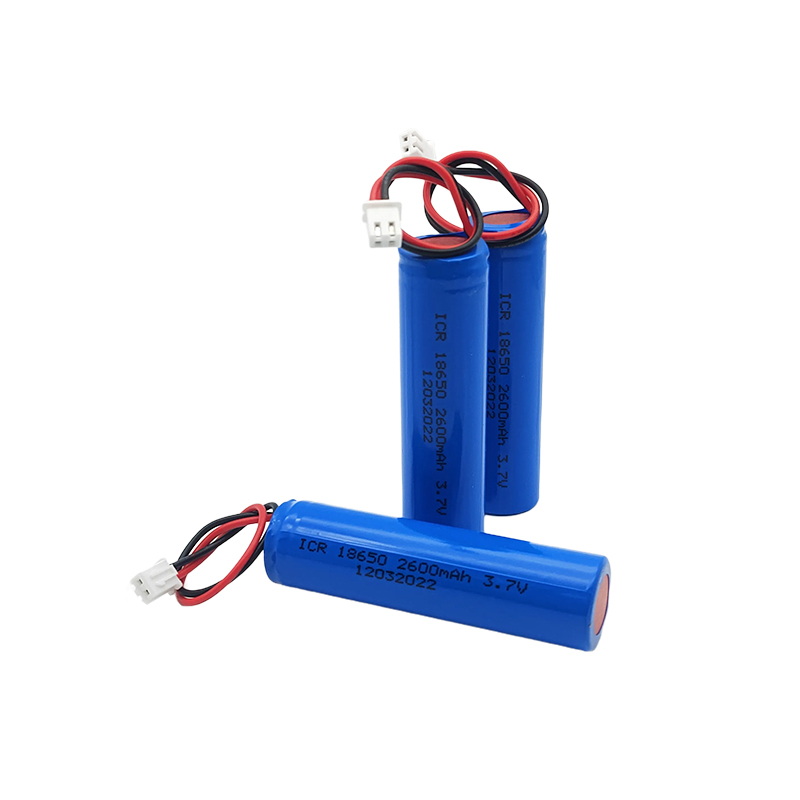 Do not submerge the battery in the water.Warnings:
Do not mix fresh batteries with used batteries.
Do not mix batteries with metal stuff together.
Do not insert batteries with the (+) and (-) reversed.
Do not use Efest batteries with defective E-cig mods.
Do not disassemble, dispose in fire, heat or short circuit.
Do not put the battery in a charger or equipment with wrong terminals connected.
(1) Environmental friendly.
(2) High density of energy.
(3) High capacity.
(4) Fast charging.
(5) Safety in use.
(6) Long cycle life, chargeable up to 500 times.
(7) No memory effect.
(8) Doesn't contain Mercury, No fire, No explosion, No leakage.
(9) High temperature resistance.
(10) Stable discharge
(1) Portable equipment: Laptop, camcorder, PDA, digital camera, portable DVD etc.
(2) Home appliances: Two-way radio, Walkie-talkie, Electric toys, Electric bicycles, Emergency lighting
(3) Military equipment: IR telescope
(4) Medical devices
(5) Power tools
1. Good quality experience with famous brands;
2. OEM service for customized battery;
3. 18650/lipo (500 times cycle life,after 500 times,still keeps 80% of initial capacity)
4. Our certification is complete;
5. Sample order(<10 pcs ) is available——helps you test the quality with "0" risk.
6. 12 month wanrranty——replace one by one if there is any quality problem.
7. In the field of batteries,Have more than 12 year professional experience.
---
---