11.1V lithium polymer battery packs, 706090 5000mAh Oxygen generator battery
Product Detail
Make an inquiry
Product Tags
Single battery model: 706090 
· Single battery voltage: 3.7V
· Nominal voltage after the battery pack is assembled: 11.1V
· Single battery capacity: 5000mAh
· Battery combination: 3 string and 1 parallel
· Battery voltage range after combination: 7.5V~12.6V
· Battery capacity after combination: 5000mAh
· Battery pack power: 55.5W
· Battery pack size:20*61*96mm
· Maximum discharge current: <5A
· Instantaneous discharge current: 10A~15A
· Maximum charging current: 0.2-0.5C
· Charge and discharge times: >500 times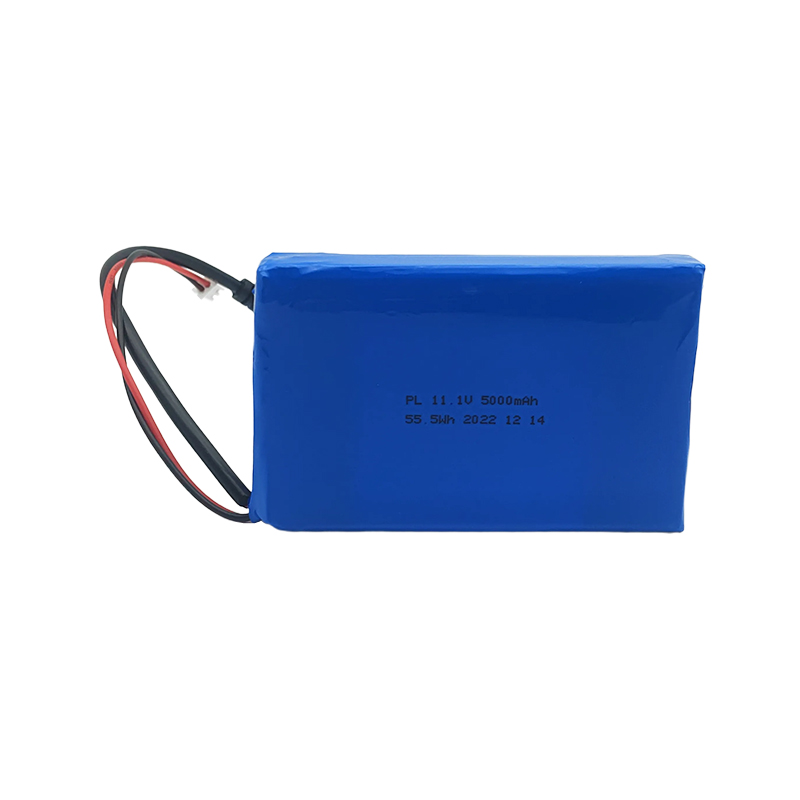 .Meet the relevant national standards and requirements for batteries
.All finished battery products are calibrated and tested before delivery. They can be used directly and normally
Primary Competitive Advantages:
Brand-name PartsOrigin Distributorships OfferedExperienced StaffGreen ProductGuarantee/WarrantyInternational ApprovalsMilitary SpecificationsPackagingPriceProduct FeaturesProduct PerformancePrompt DeliveryQuality ApprovalsReputationServiceSmall Orders Acceptedfactory pricegood qualityassurance
1.Long cycle life-capacity recovery can be above 80% after 500cycles
2.Safety-No fire, no explore of short-circuit, over-charge, over-discharge, over-current, Shock, vibration, crush, acupuncture.
3.Superior storage characteristics-The self-discharge rate of xuanli Lithium-ion polymer battery is about 3% per month when stored at room temperature
4.Various Products-Hundreds of moulds from micro size10mAh to large capacity 10000mAh
1.Technology-With more than 20 years of battery manufacturing and automatic production line, xuanli can guarantee our products better products.

2.R&D-Experienced R&D team with over 20 engineers for supporting ODM requirements

3.Safety-Various tests are done at XUANLI to ensure the safety of our products for our customers.

4.Certificates-ISO、UL,CB,KC certificated.

5.Service-XUANLI has a professional sales team to provide professional project solutions and after-sale services.
---
---